Pressurewave (ภาษาอังกฤษ) ยี่ห้อ Global Water Solutions Ltd. - www.rtwises.com
The two most popular choices for
brazilian hair bundles uk
today are synthetic and those made of actual human hair. Depending on your needs and circumstances there are situations where
brazilian hair uk
are best and other times where human hair wigs will be the right choice. Synthetic wigs are generally less costly, as you might expect, that the
hair extensions uk
. But they look and feel great. They are designed today to wear well and only you know that a
lace wigs
is being worn. Synthetic wigs are durable and are made to last. Because they are made of synthetic materials, up close and to the touch, they will not feel exactly like natural
human hair extensions
. The synthetic wig, because it is made of thicker material, will also not breath as well as the human hair wig alternatives. The synthetic wig can be washed but generally not styled. That is probably the biggest drawback. However, if you are looking for a quick wash and wear wig the synthetic version can be a very functional choice.


บริษัท อาร์ ที ไวส์ คอนโทรลส์ จำกัด.



Welcome to RT WISE CONTROLS CO., LTD.
PressureWave™


Applications
Booster systems, thermal expansion, irrigation systems, hydraulic hammer arresting

Features
• Single diaphragm design
• NSF Standard 61, CE/PED, WRAS, Kc, ACS, ISO 9001, Gost approved
• Patented stainless steel water connection
• Virgin polypropylene liner
• Two part polyurethane, epoxy primed paint finish
• Leak free o-ring sealed air valve cap
• Comprehensive testing
• No maintenance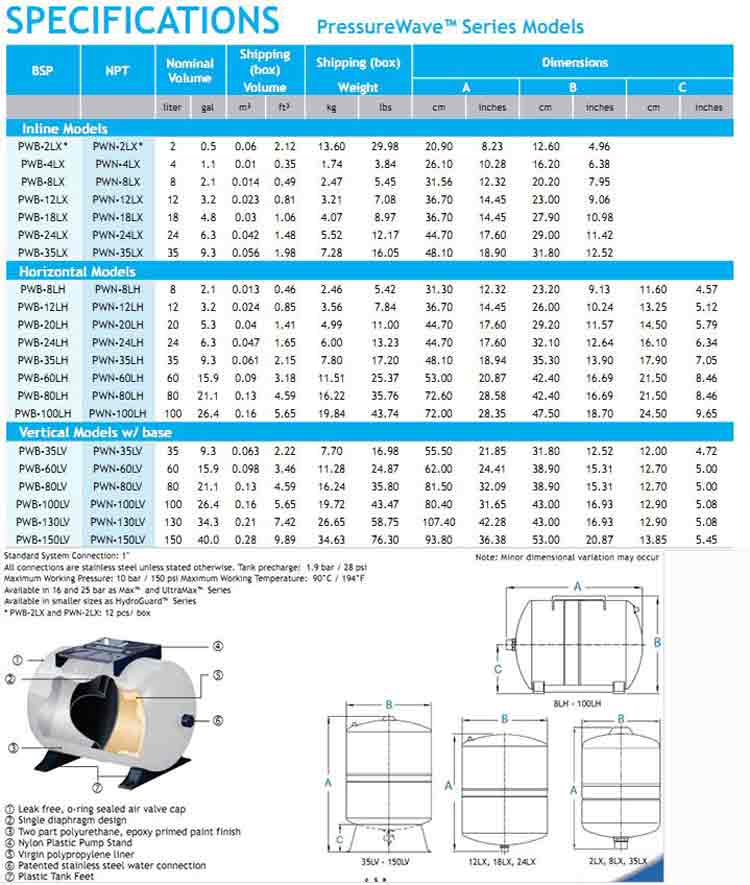 Download the (Ultra)Max™ Series brochure