PumpWave (ภาษาอังกฤษ) ยี่ห้อ Global Water Solutions Ltd. - www.rtwises.com


บริษัท อาร์ ที ไวส์ คอนโทรลส์ จำกัด.





Welcome to RT WISE CONTROLS CO., LTD.
PumpWave™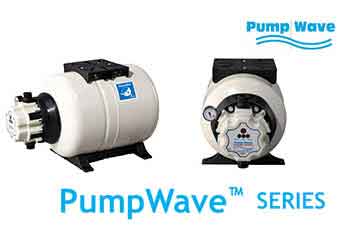 การใช้งาน
The PumpWave™ is an electronic autoclave pump control which eliminates frequent small drawoff pump starts due to leaks and low flow pumping applications. PumpWave™ combines internal water reservoir with an electronic control that allows for complete automatic management of most electric pumps.

คุณสมบัติ
• Starting pressure adjustable from 1 to 2.8 bar
• LED Indicators: Power On, Pump On/Off, Dry Run Control, Reset
• Relay for direct command of motor up to 1.5 kW 250V a.c. 50Hz
• Fuse for electronic card protection
• Ergonomic terminal board and eady push button controls
• Vibration dampeners

Download the PumpWave™ Series brochure